Burke's Battle
One of ICON's agents, Ryan Bowie, received the news that his 3 year old son has been diagnosed with Stage 4 Neuroblastoma, a rare cancer which took months to finally get a correct diagnosis. Burke 'Burkey" Bowie is now in good hands at Egleston and is undergoing Chemo and radiation. The disease spreads very fast so hopes are the NB dies very fast from the Chemo and many other treatments he will be having over the next 12-18 months. It's an aggressive cancer and the disease is difficult to treat successfully even with the most intensive multi-modal therapies available.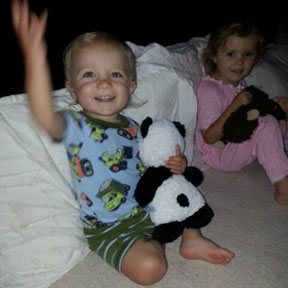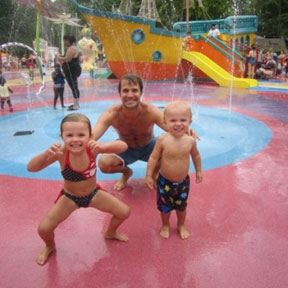 Ryan and his wife Meghan also have a 5 year old daughter and 3 month old daughter at home. A fundraising site on CrowdRise named "Burke's Battle" has been set up so those far & near can help contribute to upcoming expenses and alleviate some of the household chores (incl. having a house-cleaner come more frequently to help keep the house & toys sterilized). The mission is for Burke to interact & play as much as possible and as safely as possible. Additional expenses will also include gas expenses to/from hospital visits and a nearby hotel stay during in-patient treatments.
Click here for updates.
Burke's treatment will be expensive and there will be much that is not covered by insurance (plus there is a maximum that they pay out). Your gift is very much appreciated as well as your prayers.
To contribute or donate to Burke's treatment:
Crowdwise: Burke's Battle | Take Them a Meal: Code: 5450
—————-
Continue to ICON Commercial Website