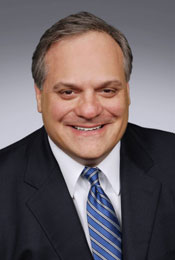 ---
Harry is co-founder and President of ICON Commercial and has twenty-nine years of tenant representation totaling over 25 million feet of commercial property while working with over 25 Fortune 300 clients.
He specializes in structuring and negotiating commercial real estate transactions for office, industrial and investment properties with a specialization in call and data center applications.
Harry spends most of his free time with his four children and his wife in Atlanta.
---
Clients Represented
Adva Optical
AMEC Engineering
Auto Trader
Axis Insurance
Berry Appleman & Leiden, LLP
Canvass
Casey Gilson P.C.
CBIZ Incorporated
Davis Matthews & Quigley P.C.
Delta Apparel
Delta Dental Insurance
Eaton Electrical
Epstein Becker & Green, P.C.
Duane Morris LLP
Good Cents, Inc.
Hansgrohe
Kids II
McClain & Merritt, P.C.
Streamline Health
Wargo & French, LLP
Wells Fargo
---
Education / Certifications
University of Central Florida
Troy State University
Greater Atlanta Commercial Board of Realtors
Million Dollar Club 1992 – Present
Top Fifteen Office Producers 2000, 2002, 2003, 2008, 2010